When we think of maps, we are often confronted with many questions. One of the most common is: "What is the map
of
?" Such a simple question. Or so it seems.
In our quest to understand what we are looking at, we are taken by the simplicity of maps. We overlook that maps, as Esri's Matt Artz stated, "
are abstractions of geography
." They focus information and communicate complex matters succinctly and easily. Within the finite border of a paper map, elaborate concepts can disappear to allow us to make use of the information it provides.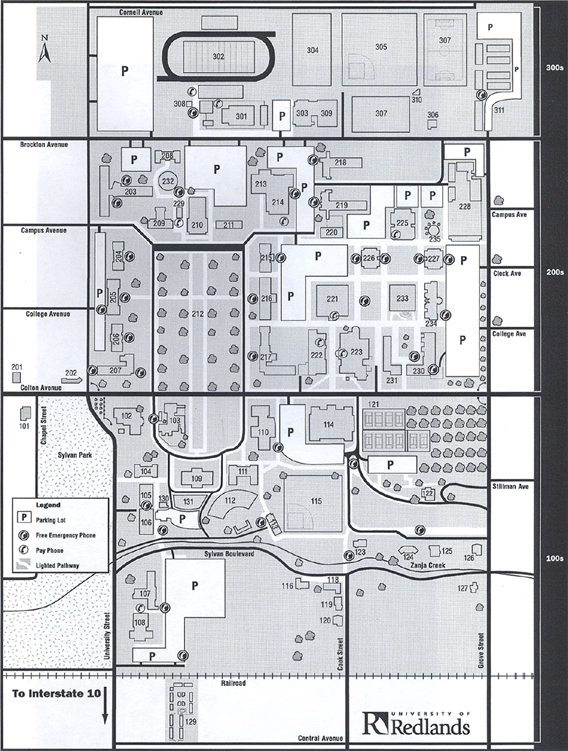 Sometimes the stories maps tell are obvious.
A map of the University of Redlands campus
, for example, tells a viewer what the most valuable pieces of information are. Because of this, we can logically assume that the campus map is geared towards people who need to know where to park their vehicle and are concerned about safety while on campus.
Other times, the stories maps tell may not be readily evident. A
bird's eye view map of the City of Redlands from 1888
, courtesy of the
Redlands Area Historical Society
, for instance, may provide stories that may not resonate with viewers from 2012.
Until a map is placed in context with other information-bearing objects, such as books, other maps, pictures, films, poems, or letters, the ability of maps to tell stories can go unnoticed.
Armacost Library's Geography Awareness Week displays highlight the ability of maps to tell stories. To help library visitors and patrons understand the storytelling power of print maps, we created a brochure that stresses the links between written works and the geographic information they contain. By pairing maps with books and images, we are calling attention to the importance of place and location in history, fiction, cultures, and art.
The Geography Awareness Week brochures, along with the University of Redlands Armacost Library and the A.K. Smiley Public Library map displays, are part of the
GIS Day
community events in Redlands, California.
Inside panel of Armacost Library's Geography Awareness Week brochure